I was born on Halloween, there were a series of very unique events that surrounded my birth. Halloween is a holiday that draws a lot of attention for people of all ages.It's a fun holiday with a deep meeting,  adults and kids can "dress up" and become someone else for a day. Halloween is a deeply spiritual holiday.
Research proves that "Happy Halloween" and "Happy Birthday" may not be sentiments heard very often in the same breath, according to a new study.
Birth research proves that pregnant women can have an impact on different hormonal factors during their birthing process, it's possible that there's something going on with mothers either wanting to give birth or not wanting to give birth on a certain date, and that might affect a hormonal cascade, which could have an impact on the timing of the birth of their child. One of the reasons for lower birth rates on Halloween is because many mothers don't want to give birth on a holiday that is associated with darkness and evil superstitions.
My local newspaper wrote an article about my birth being on the same day as my cousin who was turning seven. My mother was attending my cousin's family birthday party the day I was born. My mother had to leave that party because she went into labor. My mother delivered me at 10:06pm that same night (Halloween eve).
Ironically, my father's cousin's wife was also pregnant. She was at the same birthday party. My mother was being wheeled back to her hospital room after her delivery she told my father that she had seen his cousin's wife at the hospital. My father said "that it was impossible, we just left them at the party"
My dad went to the nurse's station to check on the last names in the nursery. My mother was right she was in labor that night. My parents were rooting for my baby cousin to be  born on Halloween but she was born earl on November 1st /All Saints day. WHAT A BLESSING…
————————–
 I want to share:
• My favorite brews and
• A few birthday facts
The Definitions
Pronunciation: po·tion / ˈpōSH(ə)n/Noun: potion; plural noun: potions
 -Definition 1: A liquid with healing and magical properties. "a healing potion"
-Definition 2: A potion (from Latin potio "drink") is a magical medicine in liquid form.
-Synonyms: brew, drink
"People paid good money to sample her so-called magic potions"
FUN FACTS ABOUT MY BIRTHDAY (October 31st)
committed – family-oriented – organized
-My Horoscope Facts: Your Sun is in Scorpio in the Scorpio decanate and the Aquarius quadrant. The rulers of your Sun in Scorpio are Pluto and Mars.
-My Personality Facts: You are intense, passionate, perceptive, and determined. Your need to know, combined with superb intuition, makes you an excellent detective. Your secondary ruler is Uranus. Uranus adds a sometimes rebellious and willful spin to the personality.
My Personality Profile: You are a dependable person who can also be spontaneous and unique. Some people might call you hard-headed. You can stick to something (or someone) longer than most people, and your ability to read between the lines is outstanding. People generally admire your conviction and your wit, and you inspire trust in others due to your "no-nonsense" approach to life.
———————–
GINGER SNAP MACCHIATO
This tasty and attractive combination melds nicely as a designer drink. It has style, taste and texture.
1/2 tablespoon of molasses
1/4 teaspoon of caramel
1 once of expresso
Half a cup of steamed milk
A pinch of ginger
Add molasses and caramel into a wide brim demitasse
Sprinkle ground ginger
Add expresso slowly to save the crema (heavy cream) on top
Carefully pour steam milk over the velvet texture
Creating latte art..
——————-
CAFE CUBANO
Expresso coffee in Cuba, locals have adopted a tradition of adding refined sugar to brown coffee prior to brewing which produces a sweetened cup.
Arabica Expresso
And two teaspoons of sugar
Distribute a sufficient amount of ground Arabica expresso coffee into the portafilter, then add sugar on top. Tamp (compact the brown coffee into the portafilter) well and prepare the expresso as usual. The expresso will be frothy and sweet Cuban style.
Additional Portafilter Information: All espresso machines, whether they are manual, semi-automatic, super-automatic, or commercial/professional, have what is called a portafilter. A portafilter is, by itself, a quite simple, but necessary component that is part of every espresso machine. Portafilter with filter basket
The portafilter is considered by many people, professional baristas included, to be THE most important factor to successfully brewing espresso. More accurately, however, learning how to correctly prepare what goes into the portafilter, which are the ground espresso/coffee beans, as well as how the ground coffee is compressed (tamped) after it is put into the portafilter, is actually the most important part of brewing up great espresso
Example Number One of Arabica Expresso
Example Number Two of Arabica Expresso
Bear in mind that cortisol levels are high at three times of the day, not just early in the morning, according to a 2009 coffee study. So the best times to drink coffee — or caffeine in general — is between 10 a.m. and noon, and between 2 p.m. and 5 p.m.
—————–
MY CEO EGG NOG / BETTER THAN YOUR MOM's
For Everyday Enjoyment or For Special Holidays…..
Egg nog has never tasted this good. Try this simple and delicious home made recipe. You will never buy store bought egg nog again. The rich flavor of cream and nutmeg will warm you up during those long nd blustery winter days. If you want to give it a little "kick" add a splash or peppermint schnapps, spice rum or bourbon.
This Makes 3-5 Servings
-1 cup of granulated sugar
-6 large eggs
-3 cups of milk
-1 cup of heavy whipping cream
-1/2 teaspoon of pure vanilla extract
-Freshly grated nutmeg or
-I use a little nutmeg and cinnamon together (CEO Version)

In a medium sized bowl, mix together granulated sugar. Add the egg and whisk until everything is well-blended. Pour the milk into a pot and simmer over medium heat stirring consistently for two minutes. Slowly pour the egg nog into the milk. while whisking and whisk consistently for five minutes oruntil the mixture begins to simmer.
The mixture should begin to thicken and become smooth. You will know when its done when it coats the back of a spoon. Take the pot off the heat as soon as the proper consistency is reached then add the cream and vanilla and stir to combine. Serve the eggnog warm or chilled and with a dusting of eggnog.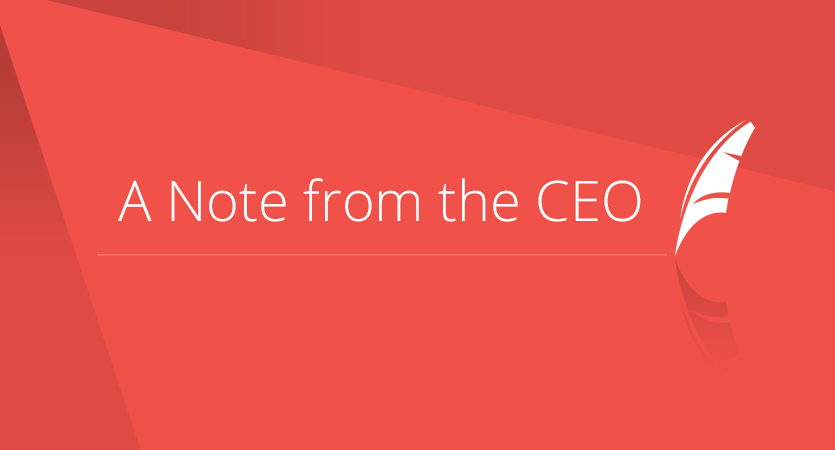 Below there are two versions of my favorite brew (iced coffees). I have always looked at the dawning of a new day as magical. What better way for a witch to start her day than with a delicious hot or cold brew…

MY ICED CEO COFFEE
This is a easy way to make delicious ice coffee. It's also more economical that buying it your local franchise coffee shop. The best tasting ice coffee begins with grinding whole coffee and brewing it.
 Add the whole bean coffee with sweetened condensed milk. The best type of container to use is a large glass carafe. This will make 10-12 cups of brewed coffee. Leave it on your kitchen counter until it's room temperature. After enjoying it, store it in your refrigerator. For a more fun taste, you can add vanilla or caramel.. ENJOY… SO EASY & SO TASTY…
———————
The Perfect Iced Coffee By The Pioneer Woman
Iced coffee is my life. When I wake up, often around the time party animals on the west coast are just heading home, I start each day not with a cup of freshly brewed hot java, but with a tall, blessed glass of creamy iced coffee in a glass. I've been an iced coffee freakazoid for years and years. To say I couldn't live without it is an understatement. It gives me the tools I need to cope.Iced coffee is a complicated thing, and there are many different approaches. One would think that one could merely pour brewed coffee into a glass full of ice and call it a day…but I find that method extremely flawed. First, no matter how packed with ice the glass is, once the hot coffee hits, some of the ice is bound to melt. This has two disastrous results:
1. The overall strength of the coffee flavor is diluted.
2. The iced coffee isn't as cold as it could (or should) be. The finished glass of iced coffee should be frigid, not sorta cold with half-melted ice cubes floating around.
Given the previous set of facts, one would assume that the logical solution would be to brew hot coffee, then transfer the brew to the fridge, allow it to cool, and use it to make iced coffee from there. It's an okay solution, one I subscribed to for quite awhile…until I picked up an issue of Imbibe Magazine three summers ago. It contained a huge spread on the subject of iced coffee, and suggested the following cold-brew method for creating a sort of iced coffee concentrate. I tried it immediately, have made it this way ever since, and can tell you that there is no better (or simpler) method for having the most delicious iced coffee at your fingertips.
There are reasons this method results in a smoother, richer, more delicious concentrate than simply brewing strong coffee and refrigerating it. I would take the time to explain them to you if I knew what they were. But since I don't, I'm just going to show you instead.
(Note: I've totally adapted/tweaked coffee/water amounts to suit my own tastes. Experiment to find your own perfect ratio.)
I start with a big ol' container. I love these food storage containers, by the way. I got these at restaurant supply, but Sam's Club had them last time I was there.
You can use a big bowl, a large pitcher…even a really clean bucket will work if you're going for a huge quantity. (Or you can halve the original quantity and use a pitcher.)
 Please Note : This Measuring Jar is Called a Polycarbonate Food Storage Container & Lids
Rip open a pound of ground coffee. Any kind will do; the stronger and richer the better.
Pour in the coffee.
Mount Bliss. Who invented coffee, anyway? They should be awarded the keys to the city.
Or, at the very least, my heart.
Pour in 8 quarts (2 gallons) cold water.
Give it a stir to make sure all the grounds make contact with the water…
Then cover the container and go live your life as the coffee steeps for at least twelve hours. (And you can go much longer if you'd like.)
When the time has passed, grab a separate container and place a fine mesh strainer over the top.
Place a couple of layers of cheesecloth inside the strainer…
And slowly pour the steeped coffee through the strainer.
It'll take awhile for all the liquid to pass through. (Doesn't this look like one of the acid pools at Yellowstone?)
Use a spoon to gently press/force the last of the liquid through. And note: I've tried the straining method without the cheesecloth, and stray grounds did make it through the mesh strainer. Definitely try to use cheesecloth (or even paper towels) to filter out the finer pieces.
And there we have it. The dregs (left)…and the gold (right.)
You can store the liquid in the same container, or you can transfer it to a pitcher or other dispenser. Though it's difficult to wait, I refrigerate this gorgeous concoction before consuming it. It's meant to be cold!
Note: this amount of coffee concentrate lasts me a good three weeks to a month if kept tightly covered in the fridge.
Now, when you're ready to make yourself an iced coffee, you can do two things. Start by filling a glass with ice.
Reach into the fridge and dispense enough of the coffee liquid to fill the glass half to 3/4 full.
Splash in skim, 2%, or whole milk…or, if you're a naughty, naughty bad girl like me: half-and-half.
Make that naughty, naughty, naughty, bad, bad girl.
Add enough sugar to achieve the level of sweetness you like, or you can drizzle in vanilla or hazelnut syrup if you have those kinds of things lying around.
Stir it all up…
Stick in a straw…
And go fer it. Look at that miracle. The ice is all there. The flavor's all there.
I'm all there.
VARIATION: VIETNAMESE ICED COFFEE
And now for something entirely different. Same…but different.
This is a variation on classic Vietnamese Iced Coffee (also recommended by Imbibe), which actually does begin with a hot brew…but I'm using the cold stuff.
Fill the glass with ice and coffee concentrate as we did before, then crack open a can of sweetened condensed milk.
A glorious substance. One you should get to know better if you don't already.
Drizzle in at least 2 tablespoons for a big glass (I wound up adding three.)
Come…to…MAMA.
On top of this, add a small splash of milk or half-and-half.
(I recommend the latter, of course.)
Glorious.
Stir, take a small sip, and add a little more sweetened condensed milk if needed.
I've tried all combinations of milk, half-and-half, sugar, artificial sweeteners, flavored syrups, and sweetened condensed milk, and I will tell you that there is no more winning combo than the half-and-half/sweetened condensed milk mixture. It is out-of-this-world creamy and wonderful, and is worth at least a spot in your weekend rotation if you're not willing to go there daily.
Either way, try this cold-brewed method of iced coffee sometime soon. The flavor, convenience (and cost savings) can not be underestimated.
Love,
Pioneer Woman
Recipe For Perfect Iced Coffee
Prep Time:

8 Hours
Difficulty:

Easy
Servings:

24 Servings
Ingredients
1 pound Ground Coffee (good, Rich Roast)
8 quarts Cold Water
Half-and-half (healthy Splash Per Serving)
Sweetened Condensed Milk (2-3 Tablespoons Per Serving)
Note: Can Use Skim Milk, 2%% Milk, Whole Milk, Sugar, Artificial Sweeteners, Syrups…adapt To Your Liking!
Instructions
In a large container, mix ground coffee with water. Cover and allow to sit at room temperature twelve hours or overnight.
Line a fine mesh strainer with cheesecloth and set over a pitcher or other container. Pour coffee/water mixture through the strainer, allowing all liquid to run through. Discard grounds.
Place coffee liquid in the fridge and allow to cool. Use as needed.
To make iced coffee, pack a glass full of ice cubes. Fill glass 2/3 full with coffee liquid. Add healthy splash of half-and-half. Add 2-3 tablespoons sweetened condensed milk (can use plain sugar instead) and stir to combine. Taste and adjust half-and-half and/or sweetened condensed milk as needed.
Thank you Pioneer Women for this amazing Ice Coffee Recipe…
---
Thank you Sherri Johns (author) of Coffee Café. I appropriated some of (take something for one's own use, typically without the owner's permission) her coffee café recipes.
Please send all questions to: ceo@couragecardsforgirls.com.
If you have any positive comments please enter them in the comments section at the bottom of this blog post. Please leave a legitimate return email address. Any comments with a falsified return email address will not be posted.

Our blog website URL is: www.couragecardsforgirls.com , I will continue to add new blog posts every month. Keep checking back, write nice comments… I need you….